Consultant Orthodontist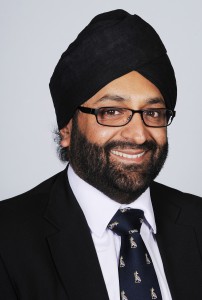 Mr Jaspal Panesar
Consultant Orthodontist
MSc (UCL), BDS (L'Pool), FDS RCS (Eng), MOrth RCS (Eng), FDS (Orth) RCS (Eng), PCME, FHEA
GDC Number: 73326
Mr Jaspal Panesar takes pride in seeing his patients have beautiful and healthy smiles. For adults and children who want a perfect smile, he uses his extensive training and broad experience in treating both adults and children, to give you the smile you deserve.
Award winning Dr Panesar, at Birmingham Orthodontics is behind the winning smiles of all of our patients, serving all ages from children to adults. Dr Panesar, MSc, BDS, FDS, MOrth, FDS (Orth) RCS (Eng), a leading Consultant and Registered Specialist Orthodontist, has attracted patients from all over the UK. Our professional team will work with you to create a natural smile, exuding natural confidence.
Please Contact us to see how we can help to transform your smile.
Qualifications:
BDS – University of Liverpool
FDS RCS (Eng) – Royal College of Surgeons of England
MSc (Distinction) – University College London
MOrth RCS (Eng) (Recipient of Gold Medal) – Royal College of Surgeons England and Glasgow
FDS(Orth) RCS (Eng) – Royal College of Surgeons of England
PCME (Postgraduate Certificate in Medical Education)- Cardiff University
FHEA (Fellow of the Higher Education Academy)
Full Biography
Mr Jas Panesar is a prize winning GDC registered specialist and Consultant Orthodontist. His Consultant NHS post is based at Good Hope Hospital, Sutton Coldfield, he is also clinical lead for the Heart of England NHS Foundation Trust. In addition he is Honorary Consultant Orthodontist at Birmingham Dental Hospital, Honorary Senior Clinical Lecturer in the Faculty of Dentistry at the University of Birmingham and Fellow of the Higher Education Academy.
Jas's work as a consultant Orthodontist focuses on inter-disciplinary management of complex orthodontic, orthognathic (facial) surgery, restorative, cleft lip and palate and snoring/sleep apnoea patients. He has lectured widely and also plays an active role in the West Midlands specialist registrar training programme, teaching and training future generations of Specialist Orthodontists and Consultants and is involved in a number of examinations.
In his private practice he enjoys treating all aspects of adult and children's orthodontics of any complexity to create natural, confident and healthy smiles. He aims to create beautiful healthy smiles for our patients in a friendly and caring environment.
He achieved his Masters Degree with distinction from University College London and won the prestigious Intercollegiate Gold Medal from the Royal College of Surgeons of England and Glasgow, awarded to the best candidate in the specialist examination.
Dr Panesar is Chairman of the West Midlands Consultant Orthodontists Clinical Governance Group, meeting quarterly to continuously improve and monitor the quality of orthodontic consultant services, ensuring high standards of orthodontic excellence flourishes in the West Midlands. He is also honoured to have been elected Chairman of Sutton Coldfield British Dental Association District Branch section since 2008. The branch organises a regular lecture and peer review program, supporting for dental colleagues and their teams keep up to date.
Dr Jaspal Panesar Specialist Orthodontist at Birmingham Orthodontics, Sutton Coldfield was elected as President of the Midland Orthodontic Society.
The Midland Orthodontic Society is a successful and established group, based in the Midlands that has organised a series of lectures for over 30 years.  It welcomes primary and secondary care dentists from all dental specialists, orthodontic therapists, orthodontic technicians and nurses aiming to increase awareness and knowledge in orthodontics.
Away from orthodontics he enjoys spending time with his wife and three children.
---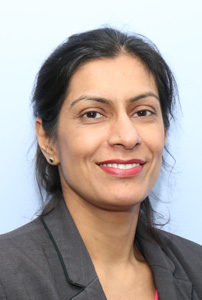 Harvy
Practice Manager / Treatment Co-ordinator
Harvy is a Chartered Management Accountant with several years experience having worked for both small and multinational companies. Her experience has been a great asset in ensuring that the practice runs in a highly professional and proficient manner. We have worked to place systems into place to ensure patients receive the highest standards of care and treatment. All patients are treated with the utmost care and courteously from the moment they make initial contact with the practice to the completion of their treatment.
Harvy is proud to be part of the team led by Dr Panesar, striving for patient care and Orthodontic excellence. Talk to Harvy about how we can help you to achieve the smile you deserve and the confidence this may bring.
In her spare time Harvy describes herself as a part-time taxi driver for her three children!